60 Minutes with Shakespeare
Shakespearian experts address the authorship question
Shakespeare's Authorship
For true Shakespearians, there is no question that Shakespeare wrote Shakespeare; no debate; no issue. There is a significant mass of historical evidence. His name, or those of the theatre companies for whom he worked, appears on many title-pages; he had an aristocratic patron, the Earl of Southampton; he is described as a writer by many of his contemporaries; his memorial bust in Holy Trinity Church compares him to Socrates, Virgil and refers to 'all that he hath writ.'
Despite this evidence, there are still those who wonder if Shakespeare really did write Shakespeare. So, in this podcast series 60 Minutes with Shakespeare, we have 60 questions on this issue for 60 different scholars and give them 60 seconds each to respond. Some very special contributors are featured giving their unique perspective on Shakespeare's authorship. This is a good resource for students, teachers, theatre practitioners, and all who love Shakespeare. 
A Special Guest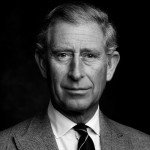 In addition to the thoughts of our 60 experts, we're honoured to welcome a very special guest in this series: His Majesty The King. 

The King discusses Shakespeare's Royal Links, and how he represented England's historical monarchy in fiction whilst working under the patronage of the current head of state. 
President of the Royal Shakespeare Company, Charles III continues centuries-old traditions of supporting education and the theatre.
---
For further reading on the question of Shakespeare's authorship, see:
Sixty questions. Sixty scholars. Sixty seconds each.
---
This series was initially published in 2011 as a Blogging Shakespeare project in partnership with Misfit Inc.