Shakespeare's New Place
Shakespeare's New Place is currently closed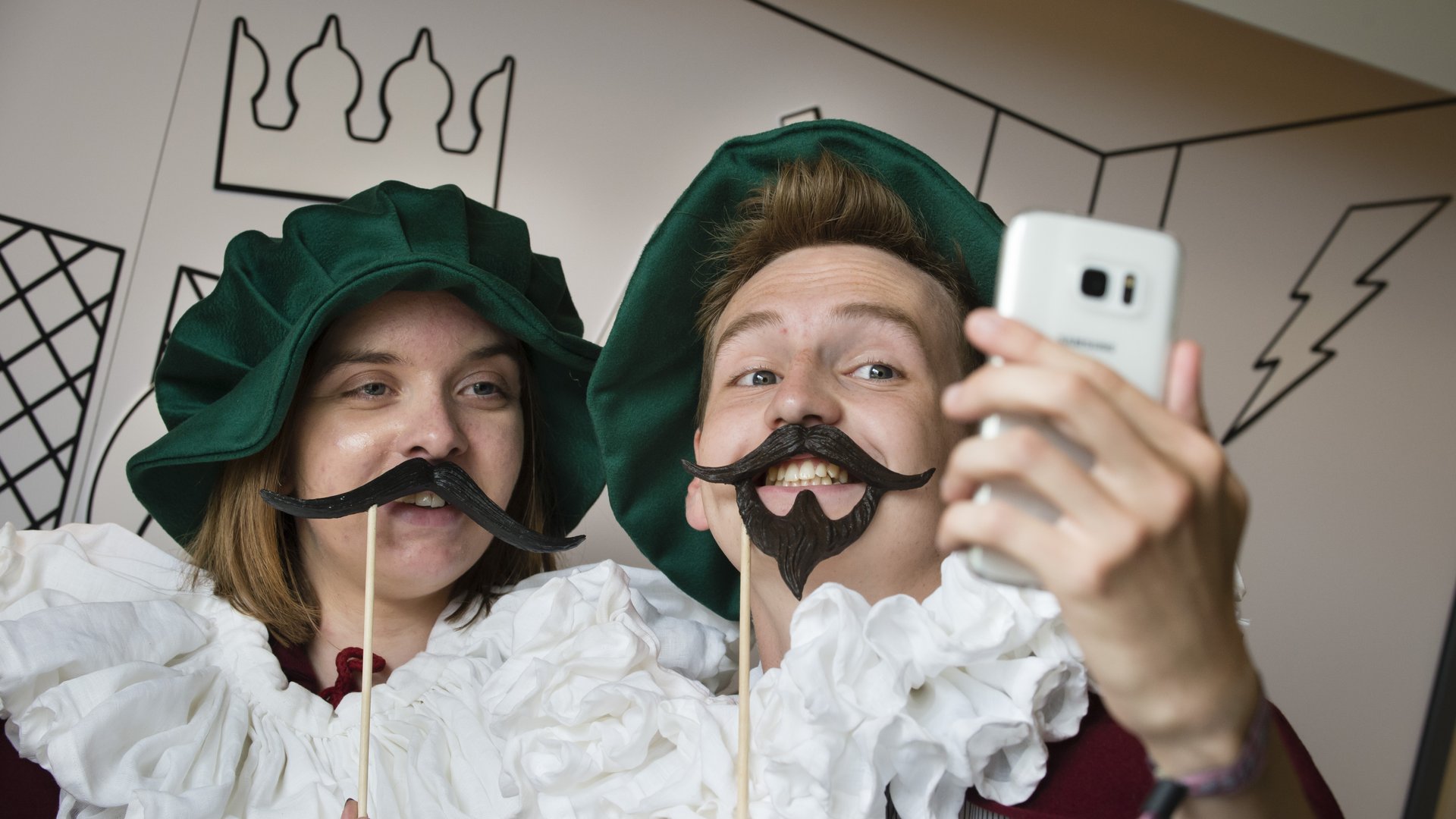 Regrettably Shakespeare's New Place will remain closed until at least spring 2021. Reopening all of our historic properties would cost more than keeping them closed. We are opening Shakespeare's Birthplace because it is central to our nation's heritage, to our national and regional tourism economy, and to our mission as the independent charity which preserves Shakespeare's legacy for the benefit of the nation. Shakespeare's New Place will continue to be protected and conserved until its doors open once again. Continue reading...
Walk in Shakespeare's footsteps and meet the man behind the works in a fascinating new exhibition. Discover beautiful gardens and specially-commissioned artworks.

---
Take a video tour of Shakespeare's New Place.
Shakespeare's New Place was his family home from 1597 until he died in the house in 1616. The house was demolished in 1759, a registered garden has been designed to commemorate the importance of the site and allow visitors to make their own personal connection with Shakespeare.

When Shakespeare bought New Place he was an established playwright and it is believed that he wrote his later plays there, including The Tempest.
Follow in Shakespeare's footsteps through a new entrance on the site of the original gatehouse and enjoy a contemporary landscape that reveals the footprint of the Shakespeare family home. The re-imagined site gives an impression of the scale of New Place and relationship to the surrounding buildings; such as the neighbouring King Edward VI School and Guild Chapel that were once attended by a young Shakespeare.
Commissioned artworks and displays throughout the site evoke a sense of family life and hint at Shakespeare's major works that were written during the 19 years he owned New Place.
The sunken Knot Garden has been restored in keeping with the original design by Ernest Law. Elements of the Great Garden, the largest surviving part of Shakespeare's estate, will be conserved and further developed over time.
Keep Shakespeare's Story Alive
Now more than ever we need your help to protect all five of Shakespeare's family homes
Support Us
Highlights
take-part

Makaton Singalong Saturdays

enjoy

Stunning artworks

Discover the art his life & work inspired

discover

Shakespeare XR

families

Children's activities

Come year-round for events & activities

collection

Must-see Items on Display

gardens

Relax and enjoy the gardens

Explore gardens historic and modern

take-part

Exhibition Centre

Hands on exhibition
Getting here
Shakespeare's New Place
22 Chapel Street
Stratford-upon-Avon
,
Warwickshire
,
CV37 6EP
Get directions
Closed today