Hall's Croft
Hall's Croft is currently closed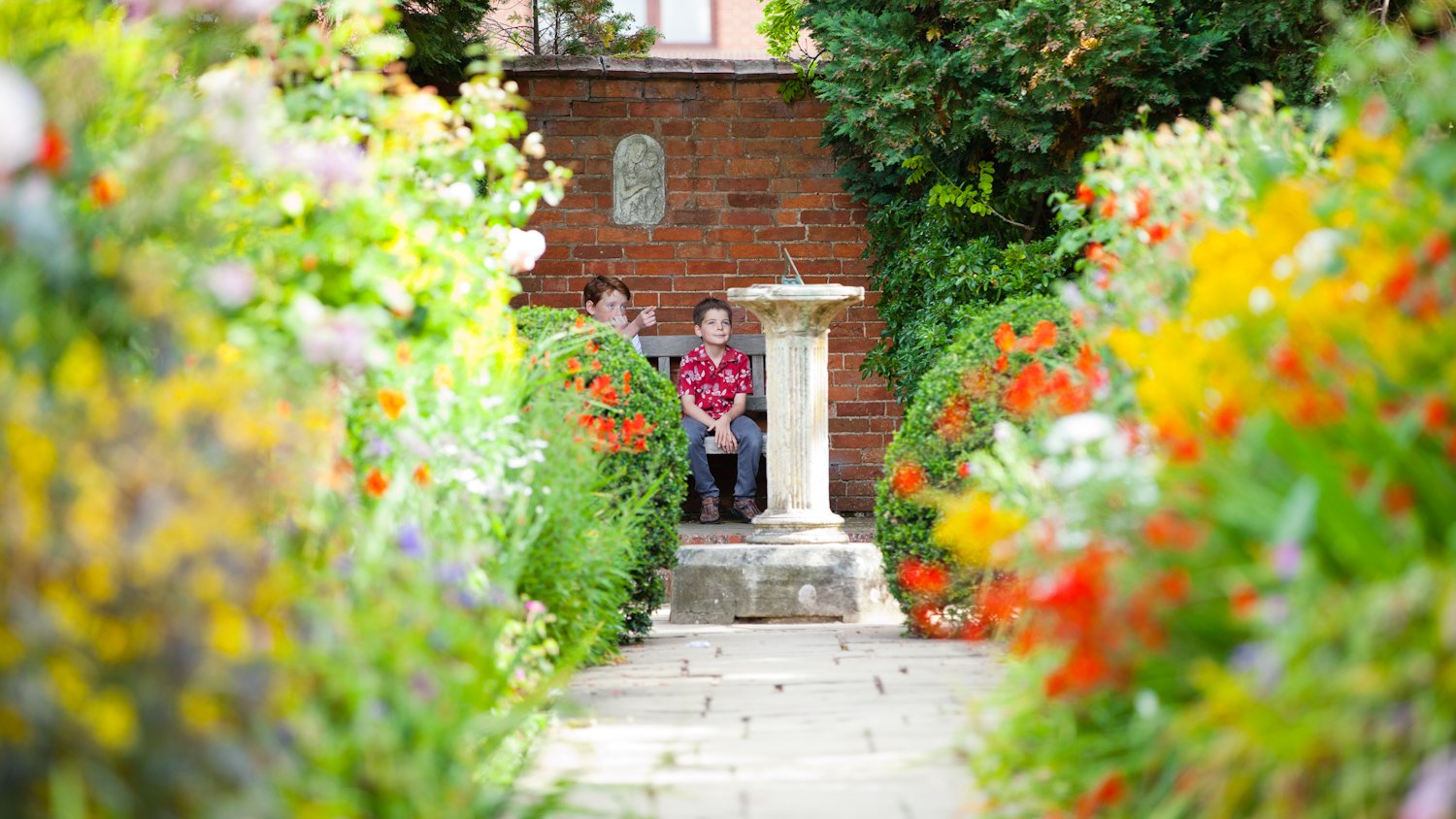 Regrettably Hall's Croft will remain closed until at least spring 2021. Reopening all of our historic properties would cost more than keeping them closed. We are opening Shakespeare's Birthplace because it is central to our nation's heritage, to our national and regional tourism economy, and to our mission as the independent charity which preserves Shakespeare's legacy for the benefit of the nation. Hall's Croft will continue to be protected and conserved until its doors open once again. Continue reading...
Explore the beautifully furnished Jacobean home of Shakespeare's daughter Susanna and her husband, the physician John Hall. Wander into the tranquil walled garden and discover the fragrant medicinal herbs, as John Hall would have used in his remedies.

---
The main part of this fine timbered property was built in 1613. For most of its history, it has been the home of prosperous, often professional people and in the mid-1800s it served as a small school. The Shakespeare Birthplace Trust purchased Hall's Croft in 1949 and, after substantial repairs and alterations, opened it to the public in 1951.
John Hall was a physician of some renown and his case notes, published in 1657, were a popular textbook for other doctors for many years. John Hall was a compassionate and diligent physician, treating both rich and poor, Catholic and Protestant patients alike. While some physicians practised astrology or blood-letting, John Hall's preference was for treatments made from plants, herbs, animal extracts, gemstones and rocks. 
Keep Shakespeare's Story Alive
Now more than ever we need your help to protect all five of Shakespeare's family homes
Support Us
Highlights
enjoy

Hall's Croft Cafe

Treat yourself in our delightful cafe

exhibition

Method in the Madness

gardens

Medicinal Herb Garden

Breathe in the aromas of fragrant herbs as used by Dr Hall in his remedies

collection

Must-see Items on Display
Getting here
Hall's Croft
Old Town
Stratford-upon-Avon
,
Warwickshire
,
CV37 6BG
Get directions
Closed today