Spring 2022
In spring we saw the birth of a host of animals at Mary Arden's Farm, all of them on the UK's rare breed list.
As one of the United Kingdom's 28 Rare Breed Farms we are champions of the status, with 16 rare breeds on site.
The first lambs of spring were Portland sheep, a small and stocky breed that would have been around when Mary Arden herself lived at the farm.
Portlands are a lovely russet coloured in their youth before fading to tan as adult sheep. They are on the 'At Risk' Rare Breed register, meaning there are fewer than 1500 of them nationally. We had a total of eight Portland lambs in 2022. Portland sheep eat rough grasses and graze on shrubs which makes them a good choice for our conservation work at the farm.
The Norfolk Horn sheep were next to have lambs. Norfolk Horns take their name from their beautiful curved horns, which both rams and ewes have. The rams' horns form large, double spirals whereas the ewes' form a small crescent shape. The breed originally grazed the heaths of Norfolk but went into decline in the 18th century. They were replaced with more productive breeds so that, after the First World War, they were on the edge of extinction. Thanks to the Rare Breeds programme, we still have flocks of these wonderful sheep today.
Summer 2022
We also rehoused our rare breeds of birds outdoors after they has spent the winter in barns and outhouses, We have a good variety of indoor spaces that allow the birds to exercise and have access to light, but they much prefer being outdoors!
Our flocks of rare birds, including Brecon Buff Geese, Aylesbury Ducks, Silver Grey Dorking Chickens and Golden Campines, have just been joined by a new pair of breeding Narragansett Turkeys. Hopefully, this pair of heritage breed birds will settle into life on the Farm and give us many poults in future.
Autumn and Winter 2022-2023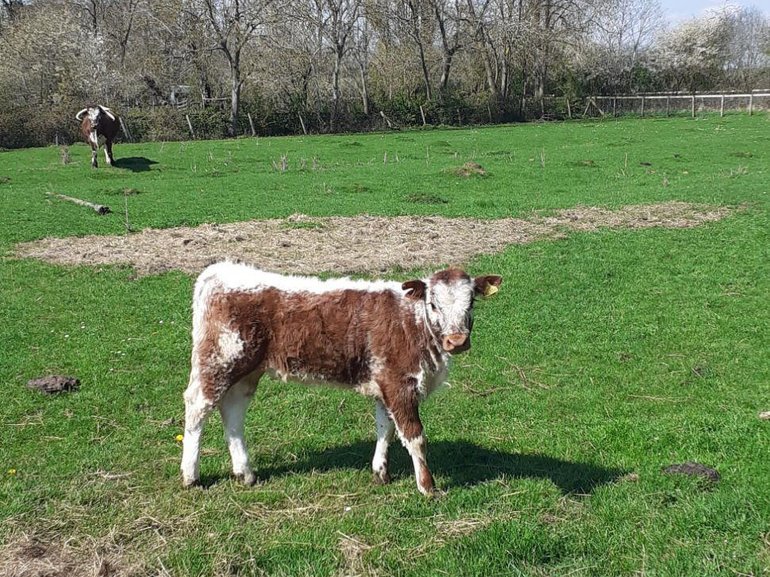 It was a joy to welcome Snowdrop, the latest of our Long Horn cattle family in December. She was born on a Sunday just before Christmas, as the snow was thawing, and the first snowdrops were appearing on the Farm.
We now have four rare breed Longhorns on site, an Ox and three females. Snowdrop's mother and grandmother were born and bred at Mary Arden's Farm and Snowdrop continues the long line of our distinguished rare breeds.
---

To find out more about how the Shakespeare Birthplace Trust is becoming more sustainable and encouraging biodiversity at Shakespeare's Family Homes visit our Sustainable Shakespeare page.

Discover how we are using Mary Arden's Farm as our dedicated primary learning venue and experiential events space in our visit section.