This September our learning team launched a new workshop for Key Stage 2 children called 'Getting to Know Will'. The workshop was designed following consultation with teachers and is tailored to meet the needs of the UK's Primary National Curriculum, bringing Shakespeare and British history to life in practical and creative ways. 
The new, hands-on session is a fascinating window into William Shakespeare's world in Stratford-upon-Avon, allowing children to learn about the Bard from cradle to grave. The session captures the imagination as children discover what life was like for William as a schoolboy, actor and playwright. By taking part in a carousel of interactive activities, children learn why Shakespeare is as relevant today as he was over 400 years ago. 
Activities include:
Interrogating primary sources to find out about Shakespeare's life and legacy

Writing with quills, creating parchment tags and making wax seals

Investigating plague remedies with an apothecary and making herb bags to ward off the plague

Exploring the bequests in Shakespeare's last will and testament

Examining the implications for citizens following the accession of James 1

Visiting the stacks to see original documents, portraits and artefacts

Walking in Shakespeare's footsteps, touring his childhood home and visiting Shakespeare's New Place 
Developing the programme gives us the chance to showcase some of the wonderful museum objects held by the Trust. Using clues from primary sources including original documents, artefacts and portraits from SBT's collections, as well as the historic houses, the children become history detectives as they piece together evidence to find out about William Shakespeare's life and legacy. A real highlight for the children is the opportunity to see Jacobean coins and the Great Seals of Elizabeth I and James I. 
Another exciting outcome of the development of this course has been the creation of an interactive Shakespeare family tree. This beautifully illustrated resource has magnetic elements and is proving to be a very popular with the children. 
To date over 160 children have taken part in the workshop and the feedback received has been tremendous.
It was wonderful to see the archives - such truly amazing artefacts. The workshop activities were fantastic too! The children thoroughly enjoyed themselves (as did I!)
Last Friday a Year 6 class from Acocks Green Primary School in Birmingham participated in the new workshop. This session was kindly funded by the Friends of the Shakespeare Birthplace Trust and it was great to see the children engaging with our treasures in a fun and educational manner.  Many thanks to the Friends who made this visit possible – as one child said of the day 'It was amazing and I loved absolutely everything about it!'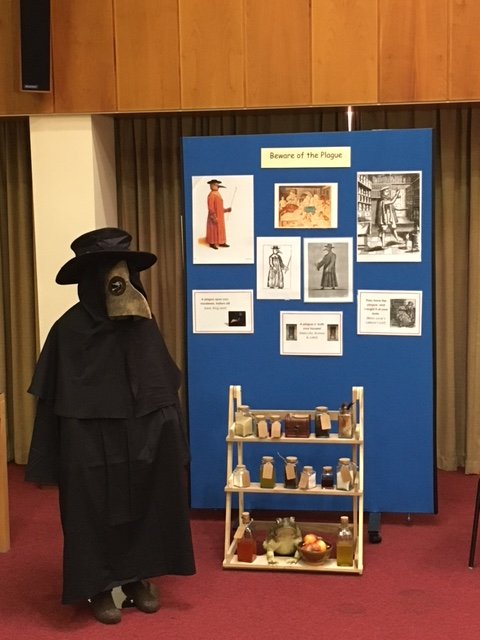 It's great to report that since this new workshop was launched last month we have already taken bookings from 6 schools. We're looking forward to lots more children 'Getting to Know Will'.