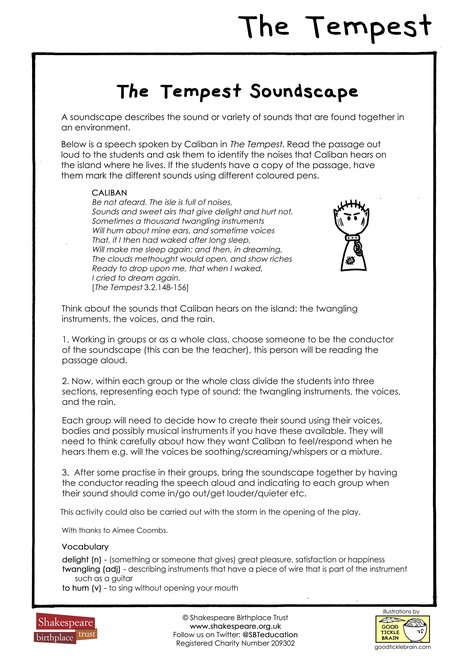 This fun classroom activity allows the class to think about the sounds that would be present on an island and leads them towards creating a soundscape together.
Download resource (247.9 KB)
Come and learn from us in person!

Our Shakespeare experts deliver educational sessions to people of all ages from around the world.
Explore workshops & courses