Working with Concept Bloom we have developed a range of ten silk and viscose scarves, featuring six exclusive designs. Take a sneak peek and find out more about where the inspiration was taken for these beautiful new items.

---
1. Available in blue, green and berry, the design of this scarf is based on the decorative border from the title page of A Closet for Ladies and Gentlemen, a book of recipes and remedies published in 1611.
2. This pattern of small fish and crescent moons is taken from the decorative blackwork embroidery on a woman's linen cap from the 1600s.
3. This delicate floral design is inspired by a coloured print of Mrs Jane Lessingham in the character of Ophelia at the Covent Garden Theatre, London in 1772. 
5. This swallowtail butterfly is from an illustration in Thomas Muffet's Theater of Insects, included in the 1658 edition of Edward Topsell's The History of Four-footed Beasts, Serpents and Insects.
6. The design of this scarf is based on a silver filigree dish and evokes the decorative lacework and printed patterns of the Jacobean period.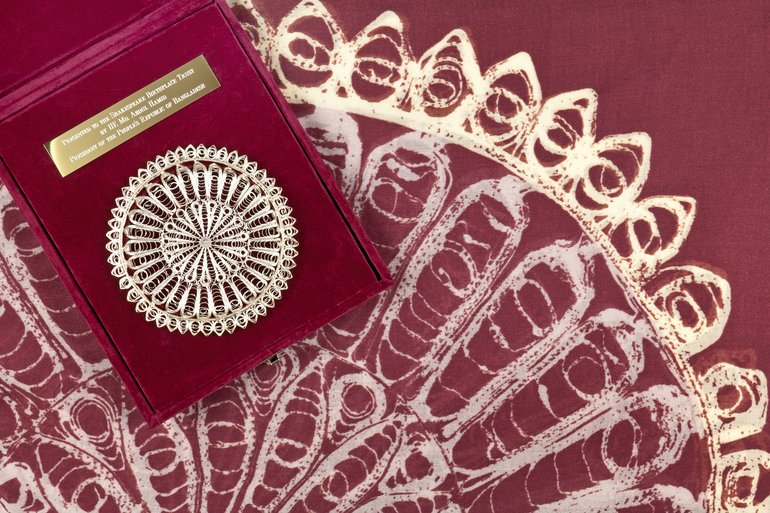 Each scarf is presented in a 'Shakespeare Inspired' gift box and retails at £20. To view the full range visit our online shop.