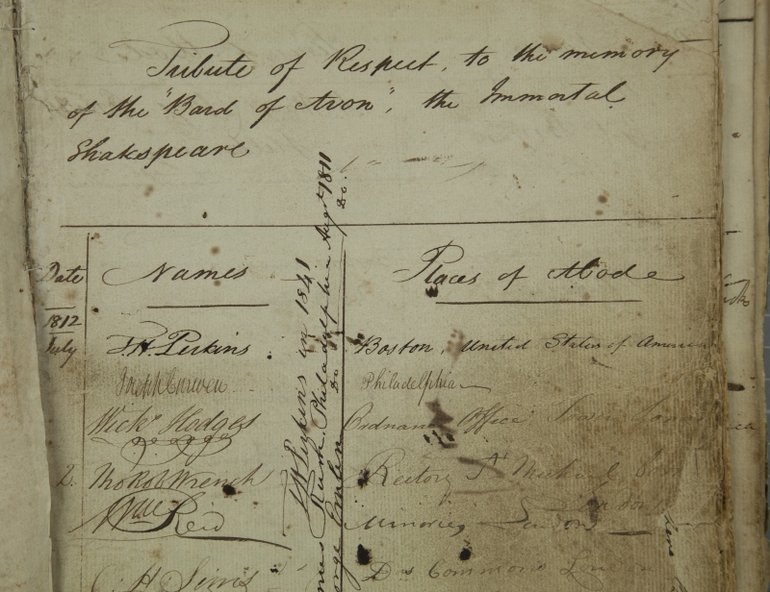 The connection between Stratford-upon-Avon and the United States of America, particularly in reference to Shakespeare goes back a long way and in honour of American Thanksgiving today we thought it would be interesting to look at an American connection in our collections.
The oldest surviving visitors' book in our collection dates back to 1812 and the very first visitor recorded, in July of that year, was TH Perkins of Boston, Massachusetts. He also returned again in 1841. That in itself is an interesting story, showing the international appeal of Shakespeare, and more particularly a visit to Stratford-upon-Avon at such an early date.
Earlier this year we were contacted by Maureen Taylor, a leading historical photograph researcher, who identified this visitor as Thomas Handasyd Perkins, a leading merchant in the China Trade at the time. She also pointed us at a lovely daguerreotype of Thomas Perkins in the collections of the Boston Athenaeum.
We continue to welcome many thousands of American visitors to the Birthplace, many of whom sign our current visitors' book which are still added to our collections every year.
Happy Thanksgiving!